Mountain Home, a city with over 12,000 residents, is located just south of the Missouri Arkansas border where relaxation finds a home in a tight knit community. The city's friendliness and safety make it an ideal community for both families and retirees.

Although the rivers and lakes provide a lot to our area, Mountain Home has much more than meets the eye. Mountain Home Public Schools fall within the 6A system, making it one of the stronger districts in Arkansas, and with continuing education becoming more prevalent, Arkansas State University-Mountain Home, provides excellent opportunities with two and four year degrees, right in our own backyard.
Baxter Regional Medical Center and all of its affiliates, provide premiere healthcare to the Mountain Home area, with the most advanced technology and various specialty clinics.

Finding something to do in town is easy with our two 18 hole golf courses, local farmer's market and clean parks, there's always something fun to do to enjoy the outdoors during all four of our amazing seasons, making Mountain Home the perfect place to call home!

To see more about Mountain Home, check out the city website here, or the Mountain Home Chamber website for more information!


Norfork Lake

Encompassing more than 22,000 acres, and more than 550 miles of shoreline, Norfork Lake has enough space for whatever you like to do! There are many nearby resorts and established and well maintained parks for picnicking, camping and play equipment for children. Norfork Lake boasts a large variety of fish including, Striped Bass, Walleye, Crappie and Catfish. Several marinas on Norfork Lake are available for watersport, fishing and scuba diving rentals. You won't want to miss this unique pristine lake when you're visiting the area!


Bull Shoals

Bull Shoals, the larger of the twin lakes, covers over 72,000 acres and over 1,000 miles of shoreline. Bull Shoals Dam is located in North Central Arkansas, but the lake sprawls into Southern Missouri as well. With over 20 parks for camping and picnicking, Bull Shoals has lots to offer in ways of recreation. Bull Shoals visitors can also enjoy boating, sailing, skiing and fishing, and can rent the tools to do so at any one of the marinas on the lake. The variety of fish ranges from various types of bass, including Largemouth, spotted and white to Channel Cat.

For more lake information, visit our Army Corps of Engineers site here!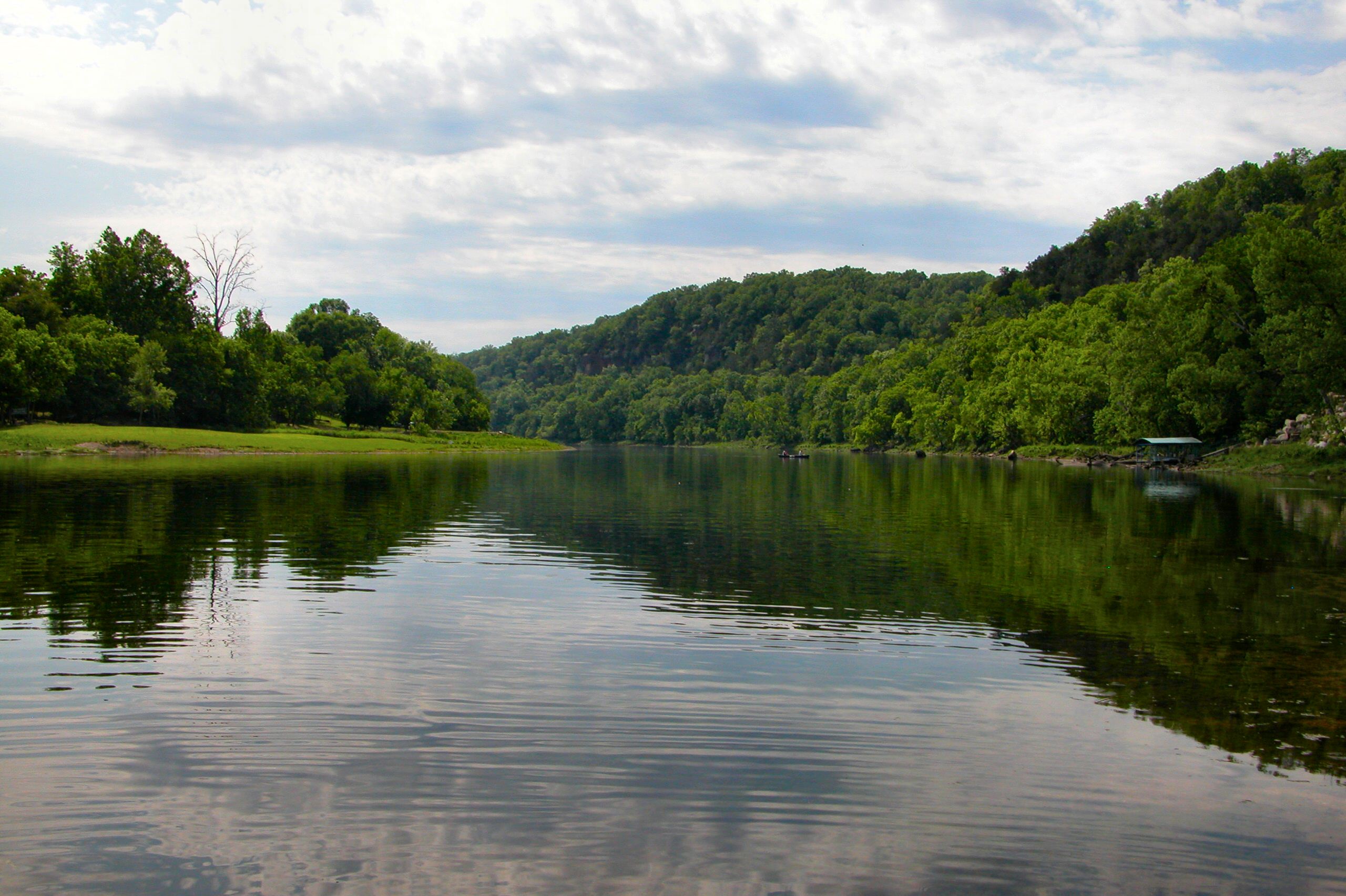 White River

The White River flows from the Bull Shoals Dam, and is famous for it's world class fishing. It's famous trout fishing draws visitors in, and the large Brown, Cutthroat, and Brook Trout, keep them returning. Along the White River sit many cabins and lodges who also have fishing guides for the river. Book your stay and guide trip to catch one of the White's famous trout!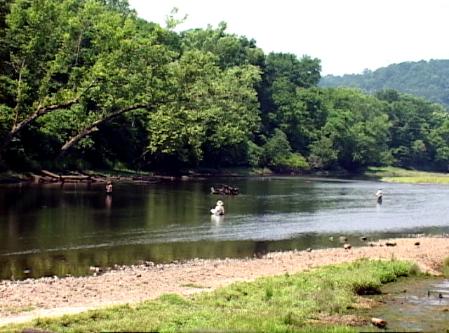 Norfork River

Norfork River stems from Norfork Lake, and runs about 5 miles long, and boasting an equally impressive trout population to it's counterpart, The White River. With cool temperatures running between 47 and 58 degrees year round, it makes for a perfect Trout habitat. The Norfork Fish Hatchery continually stocks the river with many fish. Test out the river with a guide trip, or stay the night at one of the local cabins along the river's edge.

For more fishing information, check out the Arkansas Game and Fish website here!